Committed with the sustainability and with the future of the coming/next generations, Jaguar Plasticos invests in concepts of reduction, reuse and recycling.
To reduce the environmental impacts during the manufacturing process, Jaguar promotes in all of its chain – from the ecodesign project of new products – efficiently processes that follow the internationals standards, due to preserve and use the natural resources in a consciously way.
The environmental awareness of the company is in all of the internal waste management, always through the best practices, the growth of efficiency, the optimization of materials and energy usage, the water conservation and reuse of production waste. 
The transformation of plastic in development: a project in partnership with Heineken + Natura
The project aimed to reuse 10 tons of Heineken plastic beer glasses, used during the Rock in Rio 2019 festival, which were reprocessed and transformed into 670 thousand lids, used in the new packaging of the Natura Humor line on the market.
Jaguar Plásticos is a company committed to sustainability and we are very proud to participate in sustainable projects, with major players in the market. The result could not be different from an absolute success, which made it possible to avoid the emission of 15 tons of CO2 into the environment, in addition to stimulating the circular economy and offering more sustainable and responsible ways to dispose of plastic cups.
Learn more about the project: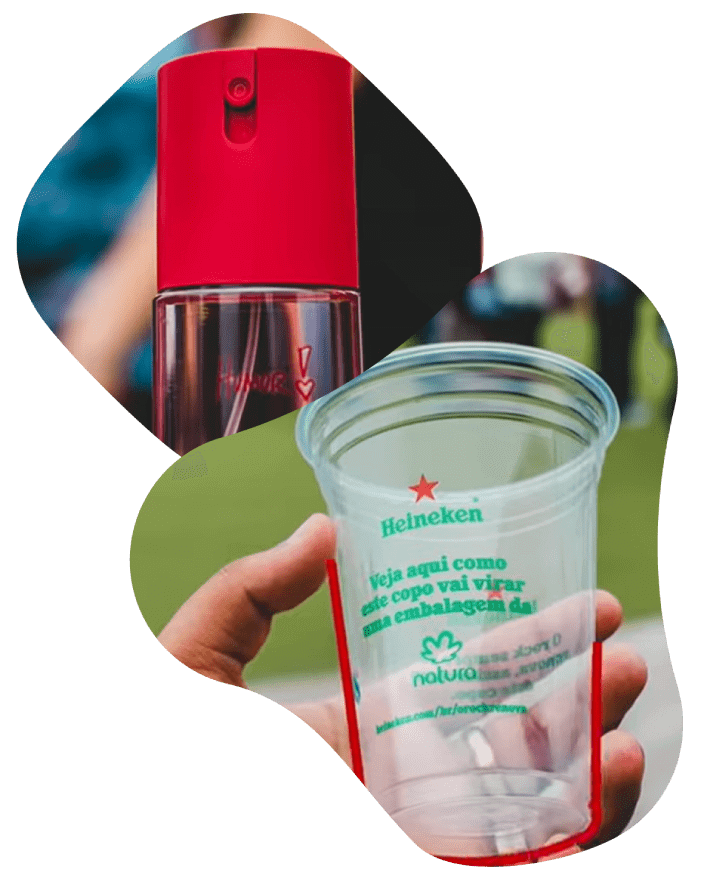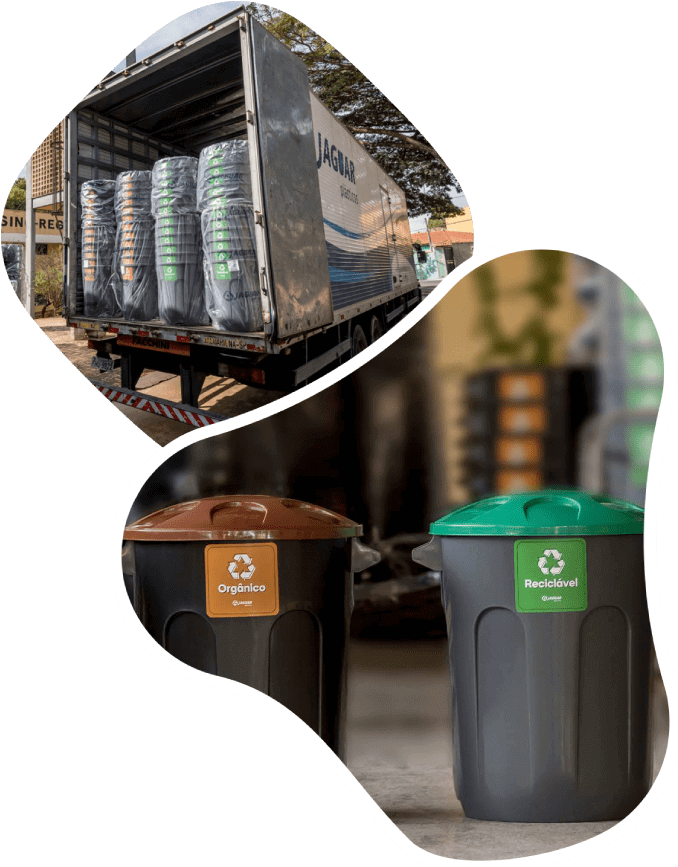 Transformation of glasses distributed at São Silvestre into trash cans for public schools
The plastic cups of water distributed to more than 35,000 participants in the 95th São Silvestre International Race, held in 2019, were transformed  into 900 kits with 2 bins of 93L each, one for recyclable waste and the other for organic waste, donated to public schools and sports gymnasiums, in the cities of São Carlos and Jaguariúna, in the interior of São Paulo.
The project was carried out in partnership with the Movimento Plástico Transforma, the Cásper Líbero Foundation, Gazeta Esportiva and Yescom. Jaguar Plastics
was responsible for the production and delivery of the dumps to the city secretariats.
"We contribute by transforming discarded plastic into a product that will support awareness of the correct disposal and recycling of waste throughout society, starting with schools. It is a way for us to innovate and the environment is grateful for it", said commercial director Luiz Bascheira.
Check out more about the project:
https://www.linkedin.com/feed/update/urn:li:activity:6813173996620681216/